How Much Does it Cost to Live in Panama?
An important factor that determines the cost of living for foreigners in Panama is their lifestyle. If you are used to a wealthy lifestyle, you will spend more than someone accustomed to living frugally. Panama is not dirt cheap but it is affordable.
Despite having one of the highest standards of living in Latin America, purchasing power is greater in Panama than in the United States or Canada. The country is really a bargain compared to most places. The cost of living is reasonable and is much less than in the United States, Canada or Europe. Foreign residents will find their daily expenses to be significantly less than in "first world' countries. We will explain the things that make this statement true.
In most areas housing costs less than what it does in the U. S. and hired help is a steal. A full-time maid will run under $200 monthly, a movie will cost under $4, a gardner will cost $10 a day and a good restaurant meal will cost under $25.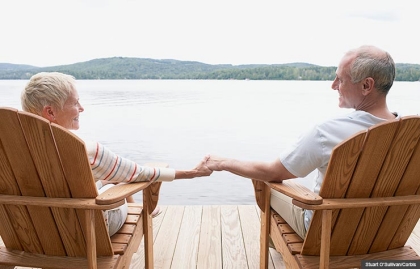 Recently, we had lunch at an all-you-can eat buffet at a nice hotel in downtown Panama City. The bill for two was just under $25 for all the food you can eat plus beverages and a table of mouth-watering desserts.
Utilities — telephone service, electricity, and water— are cheaper than in North America. In the warmer areas air conditioning will be your biggest cost. Bills for heating in the winter and air conditioning in the summer can cost hundreds of dollars in the States. Since most stoves are electric, it is not necessary to cook with gas. These services cost about 30% of what they do at home.
Public transportation is also inexpensive. A bus ride across town or to the suburbs usually costs 25 -50¢. Bus fares to the provinces cost no more than $10 to the farthest part in the country. Taxi travel in Panama City is the best way to get around and also inexpensive.
Panama's gasoline prices range betwee $3.00 and $3.30 a gallon as of July 2008. However, you don't really need a car because public transportation is so inexpensive. If you must have a new car, they are less expensive than in neighboring Costa Rica. Food and entertainment (movies cost about $3.75) are surprisingly affordable. Health care is inexpensive and quite good in Panama.
What really makes Panama affordable for retirees is the special discounts program. Panama may just be the world's best deal for this group of people. Panama is one of the few countries in the world where it pays to get older. Best of all there is no danger of having these benefits rescinded because Panama's own retired citizens receive them too. If are a legal retiree living in Panama and meet the age requirements you are entitled to the benefits irregardless of your nationality.
These are the same discounts afforded to Panamanian citizens. According to Law 6, Panamanian or alien residents living in national territory who are fifty-five years of age or more, for women, and sixty-two years or more for men and all retires or pensioned persons or disabled people on pensions regardless of age,will enjoy generous benefits ranging from 10 to 50 percent on the following: buses, train, airfares, hotel rates, restaurants, medical care, professional services and more.
When you have lived in Panama a while, learned the ins­and- outs and made some friends and contacts, you can cut your living costs more by sharing a house or apartment, house-sitting in exchange for free rent, working full or part-time (if you can find legal work), starting a small business or bartering within the expatriate community, doing without packaged and canned imported brand-name foods and buying local products, eating in small cafes instead of expensive restaurants, or buying fresh foods in bulk at the local farmer's market like Panamanians do. You will also save money by learning Spanish so you can bargain and get lower prices when shopping. 
If you take lessons from the locals and live a modest Panamanian lifestyle, you can save a lot of money and still enjoy yourself. By not following a U.S. — "shop-till-you-drop" mentality you can live reasonably. Taking all of the factors mentioned above and personal lifestyles into consideration, the minimum needed for adecent standard of living for a single person ranges from $1200 to $1500 monthly. 
A person can indeed live for as little as $35 a day excluding housing. Some single people scrape by on considerably less and others spend hundreds of dollars more, again depending on how one is accustomed to living. A couple can live well on $1500 per month, and live in luxury for $2000. Couples with husband and wife both receiving good pensions can live even better. 
Remember, in Panama a couple can often live as cheaply as one person. Any way you look at it, you will enjoy a higher standard of living in Panama and get more for your money. Since Panama's currency is the US dollar you won't have to worry about confusing currency exchanges or making mistakes while shopping. This alone should save youu money.
When you take into account all these factors and such intangibles as good year-round weather, the friendly Panamanian people, the lack of political strife, and a more peaceful way of life, no price is too high to pay for living in a unique, tropical paradise like Panama.